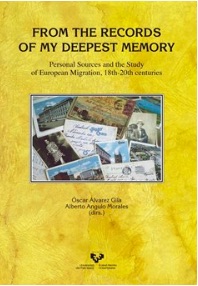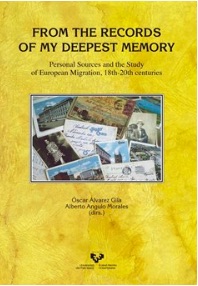 A renewed interest in the study of human mobility -including migratory movements, exiles and other forced migrations- has lately came at the hands of the use of private sources (letters, diaries, autobiographies, memoirs, etc.) of the migrants themselves.
Therefore a new set of theoretical and methodological approaches has arisen, linked with the question of how to make proper use of documentary sources for a better understanding and richer interpretation of the historical phenomena linked to mobility processes.

It seems clear that it is necessary to deepen the reflection on their adequacy, as well as the possibilities and weaknesses derived from the use of personal documents when trying to shed more light onto the knowledge of such a complex topic as historical migrations can be. What role has historiography given to personal documents? How can we use these kinds of sources in our research? What is the role of other iconographical elements, such as maps, photographs, portraits, etc., in the effort to provide more precision and quality to our historical approaches to past realities?

These and other similar questions are the point of departure for the conception of this book, in which we have collected a series of research papers, chronologically located between the eighteenth and twentieth centuries, of well-known specialists that present their reflections to us on the close links between migration and personal documents.